3 Facts To Know About Water Damage and Flood Recovery
8/27/2022 (Permalink)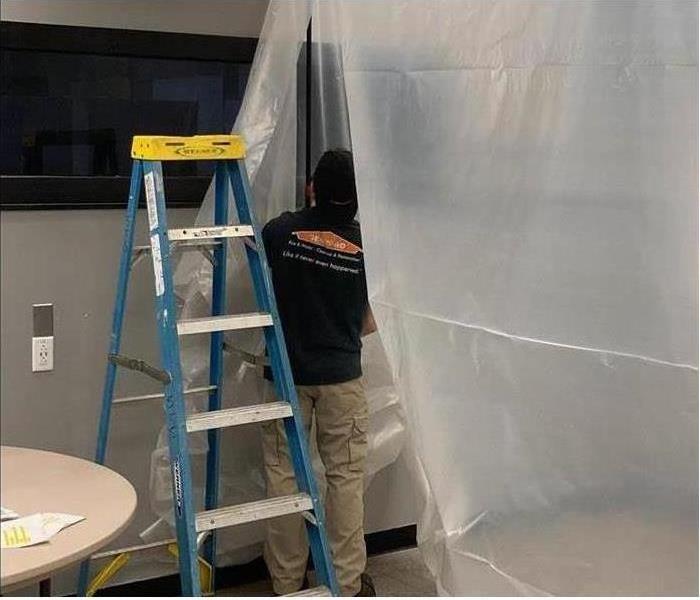 SERVPRO of Berlin/Williamstown has trained restoration technicians ready to help after water damage.
Water Damage and Flood Recovery: Three Things to Know
When flooding affects your Whitehall, NJ, home, it can be difficult to know where to begin when it comes to cleanup efforts. Whether the flood was caused by a pipe burst in your cellar or bathroom or from an overflow of a nearby creek during a rainstorm, it can ruin your home's building materials and your belongings. Before you attempt to recover from water damage, there are a few facts you can keep in mind that may make the process less stressful.

1. Not All Flood Damage Is the Same

The amount of damage your home suffers from a flood can depend on many factors. For example, basement flooding caused by a leaking or ruptured water line may be less invasive than water that enters your home forcefully during storm flooding. The condition of the water can also play a part, as water from outdoor flooding is typically a category three, or black water situation, where water that comes from a kitchen pipe burst or water line is usually much more sanitary and therefore simpler to clean up.

2. Building Material Damage Is Not Always Apparent

After a flood there will likely be problems that are instantly visible, such as standing water that can occur during heavy flooding. However, there might also be water damage that you cannot see, especially if water levels reached more than a few inches. Drywall and interior insulation can be badly affected and may even grow mold if left untreated. Calling in a flood damage and restoration company to inspect these areas can help prevent costly issues later on.

3. Restoration Is Possible for Many Items

It is important not to discard items until they are inspected by your flood damage professionals. For example, if a pipe in your basement has burst and you had items stored there, such as furniture, photographs and important documents, they may be restored if salvaged properly.